Dental Technology At Your Family Dentist – Willowbrook Park Dental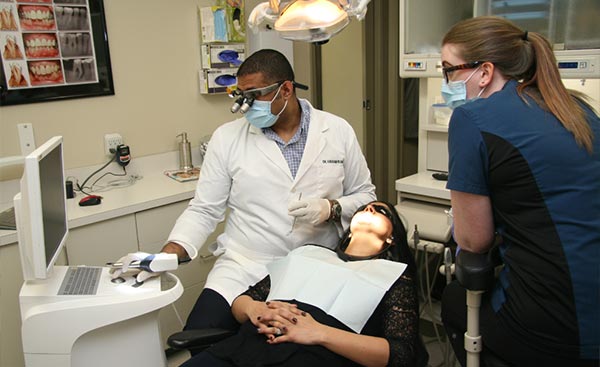 Full-Service Dentistry at your Fingertips
Willowbrook Park Dental Centre is dedicated to your oral health care needs and we offer you dental techniques and technologies to make your every visit to our Langley dental clinic efficient and comfortable.
If you have any questions about our dental technology or if you would like to take advantage of our dental technology, please contact your Langley dentist, Willowbrook Park Dental Centre.
Invisalign is the clear alternative to traditional metal braces.
Prevention and early detection are key in the fight against oral cancer. The VELscope oral cancer screening system is a quick, painless method that uses blue-light technology to detect lesions or sores in your mouth that could indicate oral cancer.
CEREC allows us to provide one-visit crowns, fillings and veneers for your comfort and convenience. There's usually no need for a temporary and return visit. Give us a call to learn more!
Environmentally-friendly, digital x-rays have quickly become an essential part of dentistry. Digital x-rays utilize 80% less radiation than traditional x-rays and are available at the touch of a button on our computers.
High-quality photos of your dental work can help with your insurance claims and can show you the impact of your oral health care routine on your teeth and gums.