Your Trusted Dental Implant Treatment Near You
Missing teeth can cause a dip in your confidence and your oral health. Having gaps in between your teeth makes you more prone to cavities and bone deterioration. Missing teeth can also cause your remaining teeth to shift into undesirable positions. At Willowbrook Park Dental Centre, we offer dental implants in Langley as a solution to missing teeth.
When Are Dental Implants Needed?
You should seek dental implants near you if you experience:
Excessive tooth decay
Injuries or accidents leading to missing teeth
Teeth grinding leading to damage
When you come into Willowbrook Park Dental Centre to see if you are eligible for dental implants, your dentist will inspect your gums and jawbone to make sure that they are healthy and strong enough to support a dental implant.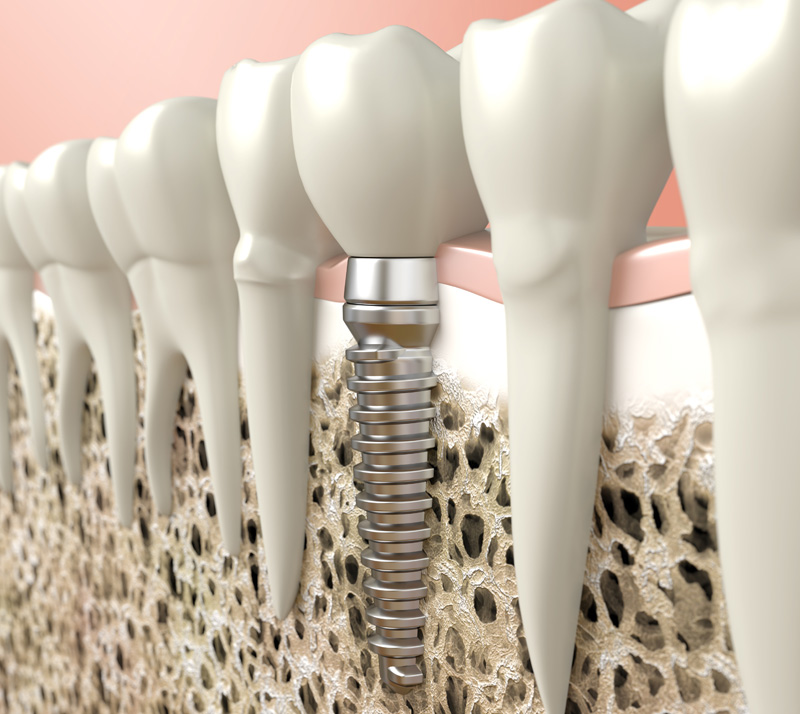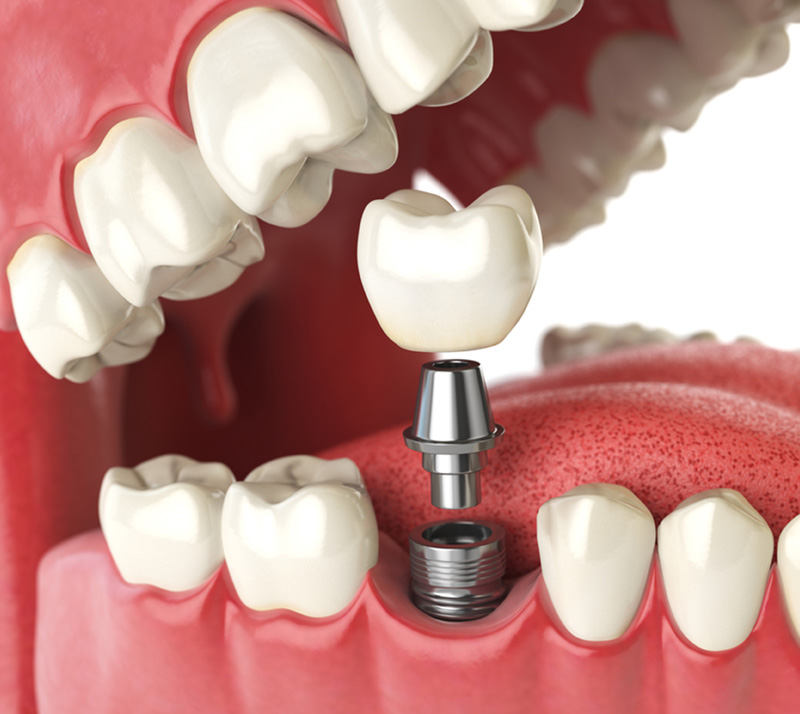 What to Expect When Getting Dental Implants
Dental implants are made of three parts, a biocompatible screw, typically made out of titanium, a dental crown, and an abutment that secures the screw and crown together. The screw will act as the root of your tooth, and the dental crown will appear the same way your natural teeth do, blending in and functioning in the same way. Once you are deemed a viable candidate for dental implants, your dentist will schedule an appointment to begin the procedure. Your dentist will be sure to explain each step so that you feel comfortable and safe throughout the process.
What Are the Benefits of Dental Implants?
Getting dental implants comes with many benefits, including:
A natural look
Prevention of bone loss in the jaw
Prevention of cavities and tooth decay
Improvement to your bite
A boost in confidence
Dental implants are also a permanent solution to missing teeth, and when properly taken care of, they can last you a lifetime.
How to Take Care of Your Dental Implants
Once you have received dental implants, you must take proper care of them by doing the following:
Maintain good oral hygiene practices
Floss and brush daily, using a soft-bristled toothbrush
Rinse your mouth after each meal
Avoid hard and sticky foods
Visit your dentist frequently for cleanings and check-ups
Avoid clenching and grinding your teeth
When you implement all of the good habits suggested above, you can be sure to enjoy your dental implants throughout your life and avoid needing replacements.
Interested in Dental Implants Near You?
At Willowbrook Park Dental Centre, we offer dental implants in Langley to our patients with missing teeth. Dental implants are a long-term, durable and natural-looking solution to missing teeth. To find out if you are eligible for dental implants near you, please contact our clinic to book a consultation today.