Dental Bridges Near You
Having missing teeth can be uncomfortable and embarrassing. Missing teeth can also make you more susceptible to bone deterioration and shifting teeth. Dental bridges work to fill in the gaps between missing teeth and restore your overall appearance. At Willowbrook Park Dental Centre, we offer dental bridges in Langley as a solution to missing teeth.
What Are Dental Bridges?
Dental bridges are a set of dental crowns that work together to replace your missing teeth. Your surrounding teeth work to anchor the dental bridge in place. Dental bridges are considered both cosmetic and restorative treatments because they restore your chewing function and enhance the appearance of your smile.
There are many types of dental bridges consisting of various materials. When you speak to your dentist, you can discuss which bridge would best fit your specific gaps and areas of concern.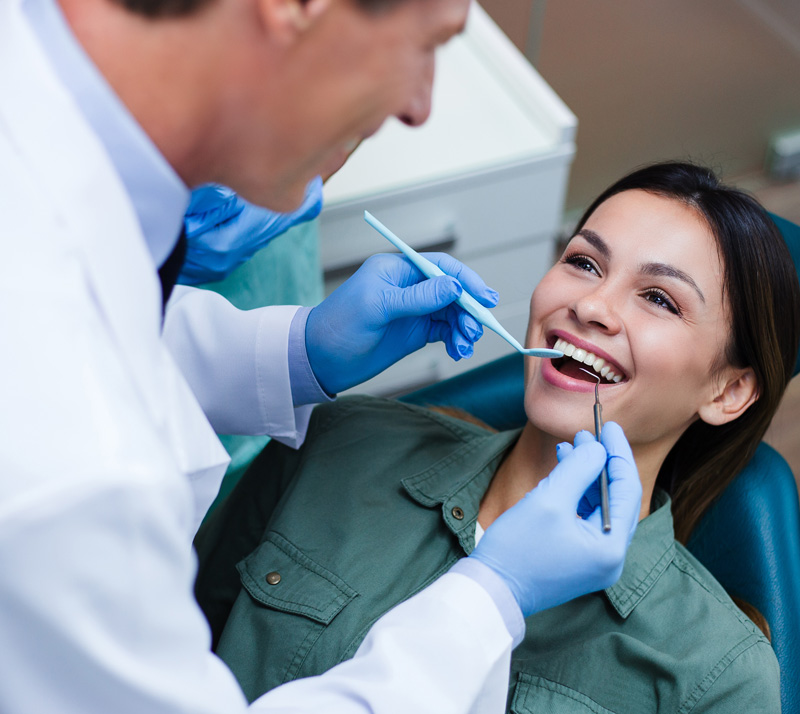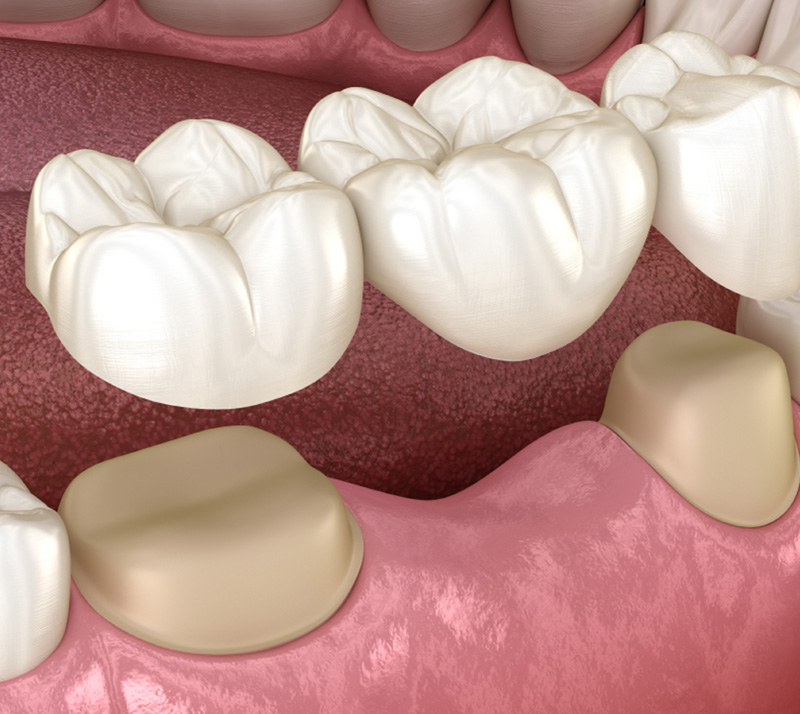 What is the Procedure for Getting Dental Bridges?
Procedures will vary based on the type of bridge you end up receiving. In most cases, the procedure will take place over two appointments. Your dentist will use the first appointment to take impressions of and prepare your mouth's affected area for the dental bridge. This may include filing some of your teeth down to fit the crowns that will be applied or, in the case of implant-supported bridges, inserting a biocompatible screw into your jawbone.
At your second appointment, your custom-made dental bridge will be ready to be applied. Your dentist will carefully apply the bridge and ensure that it fits correctly and comfortably in your mouth.
What Are the Benefits of Receiving Dental Bridges?
Dental bridges offer a wide variety of benefits, including:
Enhancing your smile
Preventing teeth from shifting
Restoring the shape of your face
Readjusting your bite
Preventing bone deterioration in your jawbone
Improving your self-confidence
Our team values your confidence and wellbeing. If you are interested in dental bridges near you, please contact our clinic.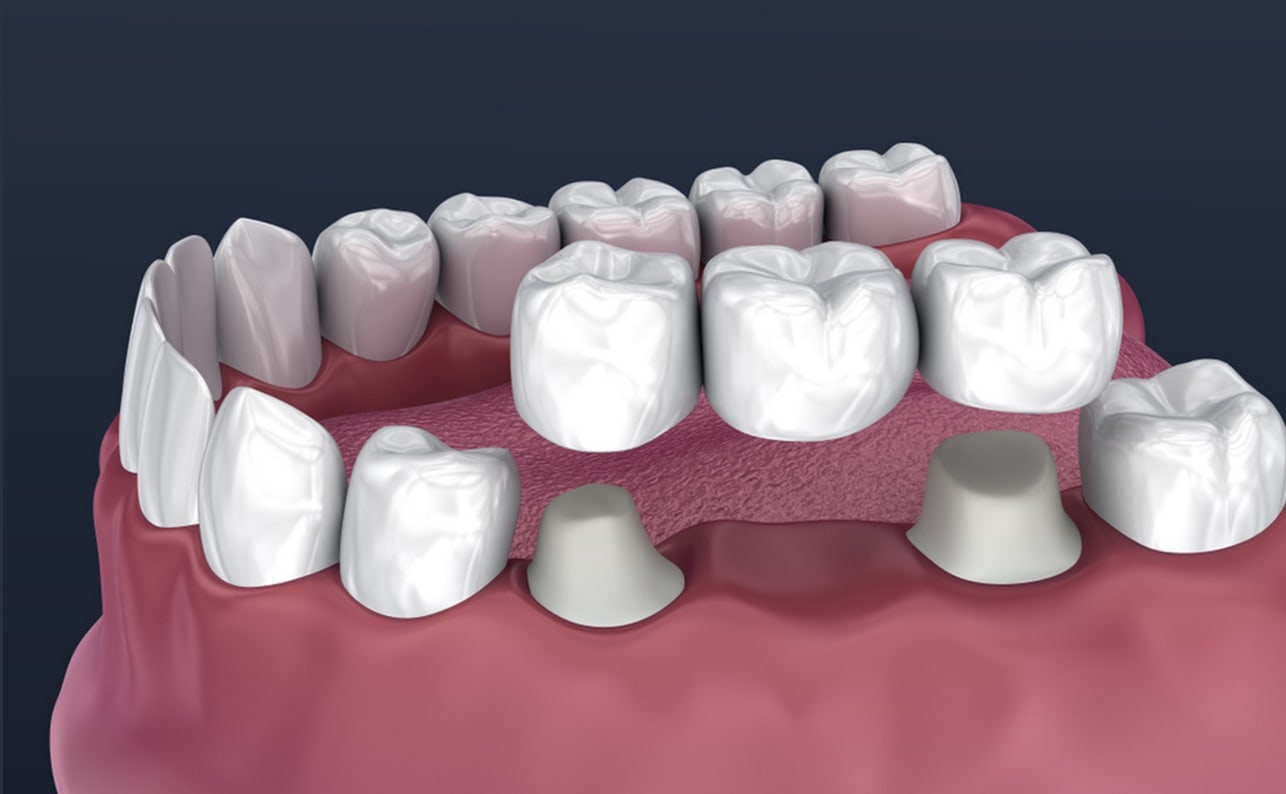 What is the Recovery Process for Dental Bridges?
You should be able to resume your daily activities within a day or two of receiving dental bridges. You may notice some soreness, but this should subside within a few days. To maintain your new dental bridges, you should:
Practice good oral hygiene practices such as daily brushing and flossing
Avoid chewing hard or sticky foods
Rinse with a fluoride wash
Frequently visit your dentist for cleanings and check-ups
If you notice any abnormal symptoms, such as lasting pain or inflammation, schedule an appointment with your dentist for a check-up.
Interested in Dental Bridges Near You?
At Willowbrook Park Dental Centre, we offer dental bridges in Langley as a restorative treatment for our patients. If you feel that dental bridges may be right for you, please contact our office to book a consultation today.