Looking for Dental Inlays and Onlays Near You?
At Willowbrook Park Dental Centre, we use dental inlays and onlays as a form of restorative dental treatment. Dental inlays and onlays are both used for similar purposes; to restore damaged or weakened teeth. They help reinforce the structure of an affected tooth and provide additional protection. Inlays and onlays are typically more durable and longer-lasting than traditional dental fillings; however, they do not provide as much protection as other restorative treatments such as dental crowns.
What Are the Benefits of Dental Inlays and Onlays?
The procedure for receiving dental inlays and onlays is simple and brief. Your dentist will numb the affected area before applying the inlay or onlay to make sure you feel comfortable. Your inlay or onlay will be custom-made in a dental lab so that they will fit the structure of your teeth exactly. Some benefits of choosing dental inlays and onlays near you include:
Durability: If cared for properly, dental inlays and onlays can last for many years.
Prevention of Tooth Loss: When a tooth is decayed or has been damaged, tooth loss becomes much more likely. A restoration such as a dental inlay or onlay works to prevent tooth loss by supporting the tooth's structure.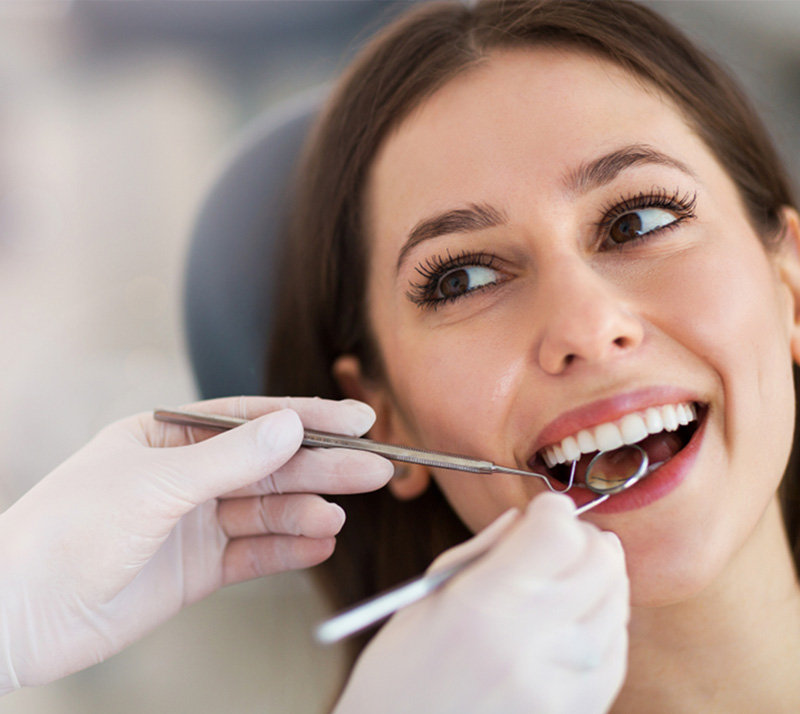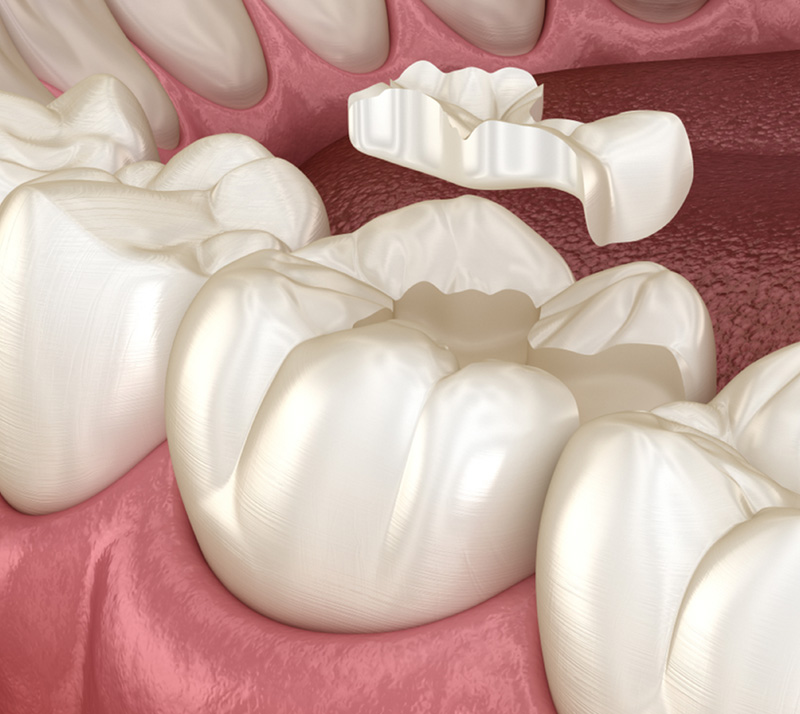 Matches Your Natural Teeth: When you choose dental inlays or onlays near you, your restoration will be made out of porcelain which can be matched to the shade and tone of your natural teeth. Once placed, your dental inlay or onlay will blend in with your surrounding teeth.
Stain-Resistant: Some dental restorations are more prone to becoming stained as time goes on because of the consumption of dark foods and beverages. Because dental inlays on onlays are made out of porcelain, they resist staining and provide patients with a natural-looking smile.
Interested in Dental Inlays and Onlays Near You?
Our team at Willowbrook Park Dental Centre values taking a comprehensive approach to dental restoration methods. There are various restorative dental options made available to our patients. If you have older fillings or are experiencing long-term tooth pain, you may be a candidate for dental inlays and onlays. Our team is happy to discuss the type of dental restoration that is best suited to your needs. Please schedule a consultation today to see if dental inlays and onlays in Langley are right for you.