Invisalign Treatment Near You
Your smile says a lot about you and should be something that you proudly share with your friends and family. At Willowbrook Park Dental Centre, we are committed to creating healthy smiles. When you have properly aligned teeth, the benefits are immediately evident. Some of the benefits of aligned teeth include healthier gums, improved dental hygiene, and less wear to your teeth. At Willowbrook Park Dental Centre, our team is happy to provide Invisalign in Langley as a convenient and effective aligning treatment.
What Are the Signs of Misaligned Teeth?
If you experience jaw pain or headaches, chipped teeth, bad breath, dry mouth, or cold sensitivity, you may have misaligned teeth. When you come into Willowbrook Park Dental Centre, we can assess your condition and help alleviate unpleasant symptoms.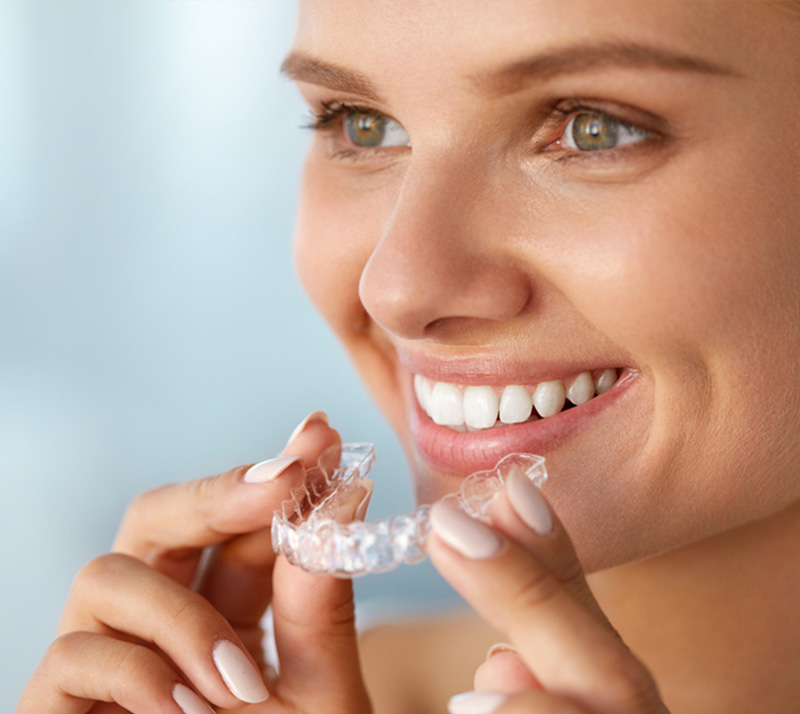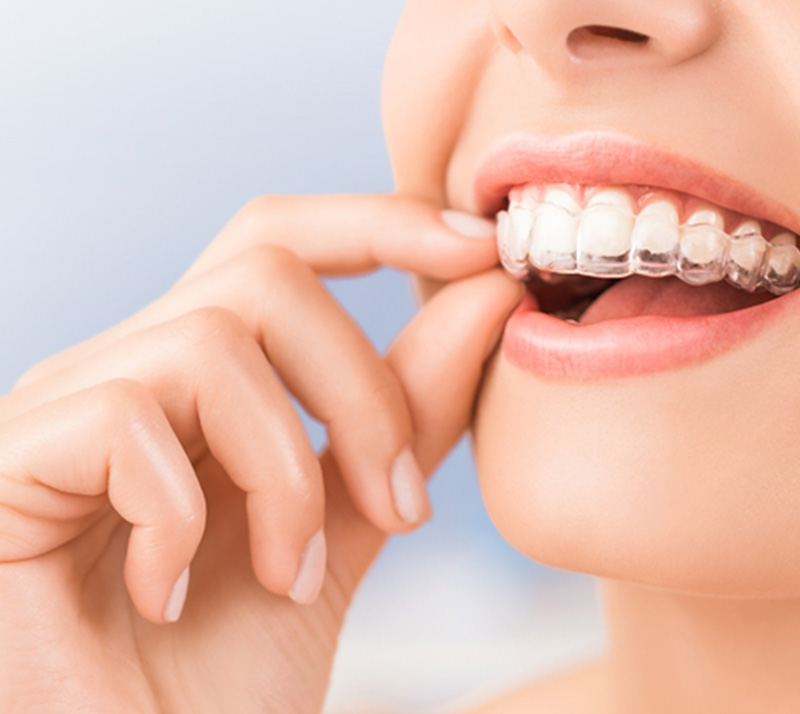 What Are the Benefits of Invisalign?
When you opt for Invisalign near you, you can benefit from improving your bite and smile without giving off the appearance of wearing braces. Other benefits of Invisalign include:
Availability to all ages
Removeable and clear to suit your lifestyle
Fewer visits to the dentist
No restrictions on food
Easier oral health maintenance
No discomfort from wires or adhesives that come with traditional braces
How Does Invisalign Work?
Your dentist will begin by taking a 3D image of your teeth to get an idea of your current mouth structure and map out how your future smile could look. If you are determined to be a good candidate for Invisalign, you will continue with the next step.
Your dentist will provide you with a series of custom invisible aligners that are to be worn for the majority of each day except when eating, brushing, and flossing. Every week to two weeks, you will switch out your aligners to slowly shift your teeth into the desired position. You will have to visit our office every few months so that your dentist can track your progress and ensure the treatment is effective.
Interested in Invisalign Near You?
Invisalign is a great alternative to traditional metal braces. You get the same benefit of an aligned smile without the pain and embarrassment of regular braces. If you feel that you may be a good fit for Invisalign, please do not hesitate to contact our clinic. Our dedicated team of dental professionals is happy to provide our patients with all they need for successful Invisalign treatment in Langley.
We are a Gold Invisalign Provider
Dr. Vikram N. Kumar is a Gold Invisalign Provider, which is because of their level of education and experience with Invisalign.