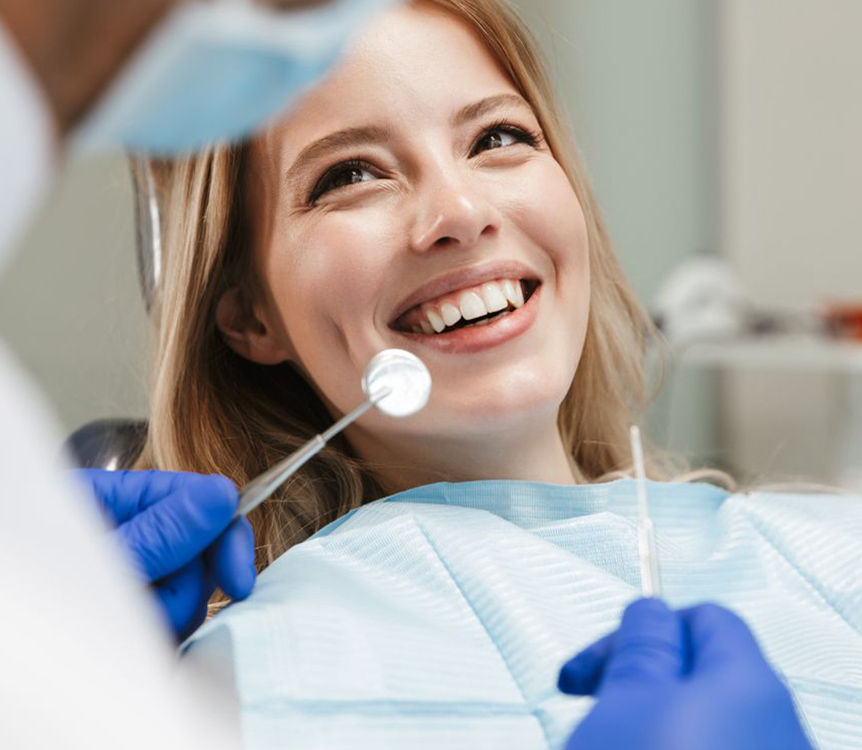 Expert Dentist
in Langley at
Willowbrook Park Dental Center
It is the mission of our dentists in Langley at Willowbrook Park Dental Centre to provide the highest quality dental care possible to all of our patients. Our dentist near you strives to provide comfortable and quality dental care to all adults and children in a relaxed and friendly atmosphere. Our team of skilled, professional, compassionate, and honest employees strives to provide comprehensive dental care to improve our patient's oral health, confidence, and quality of life.
We are proud to offer free parking for all our patients, making your visit to Willowbrook Park Dental Centre even more convenient. This website will answer any questions you might have about various dental services and will give you some great tips on how to maintain your oral health from our dentist near you. Please feel free to contact your Langley dentist if you have any questions about any dental-related topics. Our dentist is more than happy to help you find your best smile!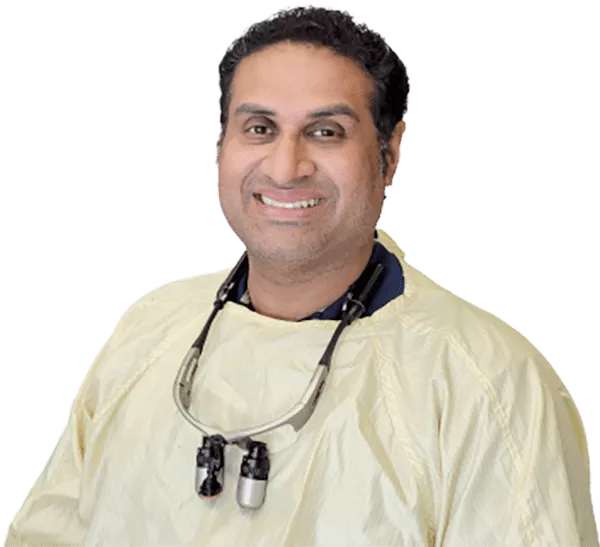 Dr. Vikram Nanda-Kumar
Dr. Nanda-Kumar (Dr. Kumar) your dentist in Langley, is a native of BC, having grown up in the lower mainland for a majority of his youth. He spent a large portion of his younger days in Langley, BC and now calls it home with his lovely wife and children. He completed his undergraduate studies at U.B.C. and then travelled to the U.S. to complete his Dental schooling at Temple University, Pennsylvania. Beautiful weather and opportunity then took him to Los Angeles, California, where he practiced for many years honing his skills in various areas of dentistry.
We are a Gold Invisalign Provider
Dr. Vikram N. Kumar is a Gold Invisalign Provider, which is because of their level of education and experience with Invisalign. Learn More.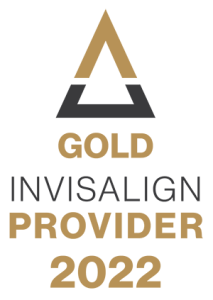 FOR MORE THAN 21 YEARS we've provided
Delicate & Compassionate Care by Our Dentist Near You

Same Day Crowns
You no longer have to wait multiple weeks to receive your crown. Our dentist provides quality dental crowns in one visit, so you can get back to smiling and enjoying your life sooner!

Open evenings & weekends
Our dentists in Langley know you're busy. We provide extended evening and Saturday hours, so you can receive dental care without compromising your busy schedule.

Sedation Dentistry
Dental visits can cause anxiety. Our dentists near you provide sedation to ensure you feel relaxed and comfortable receiving the dental care you deserve. Our goal is to ensure every patient has a positive experience.
How do I find a family dentist in Langley?
If you're in need of a reliable family dentist in Langley, don't hesitate to get in touch with our staff at Willowbrook Park. Our amiable team of skilled dentists is here to assist you and your family however we can. Call us to schedule a consultation today; we'll be happy to discuss your oral health with you.
Can I get a crown in just one appointment?
Usually, it takes at least two appointments to receive a traditional dental crown; during your first visit, your dentist will evaluate your mouth, take x-rays, and then make impressions of your teeth. Once your crown has been made at the dental lab, you'll return for a second visit to have it installed.
With that said, it is now possible to recite a same-day dental crown. CEREC is a computer design system that can create restorative dental prosthetics within minutes. High-quality digital pictures will be taken of your teeth, and then used to fashion a 3D prosthetic, typically made from ceramic, that will satisfy your oral dimensions.
Here at WillowBrook Park, we offer this service to patients who need it. Get in touch with us today.
How often should I visit the dentist?
Generally, it's recommended that you visit your dentist at least twice a year to receive a cleaning and a checkup. This allows your dentist to monitor your progress and treat any issues that arise as soon as possible.
If you're dealing with more serious dental problems, you may be asked to come in more frequently.
Why should I feel confident about Invisalign treatment?
Invisalign is a method of orthodontic treatment that straightens your teeth and corrects your bite. There are multiple reasons why you can and should feel confident about receiving Invisalign, such as:
It's comfortable. The trays are made from high-grade dental plastic that won't irritate or scratch your oral tissues.
It's invisible. You don't have to worry about feeling self-conscious when hanging out with your friends or sharing a meal because your trays are hardly noticeable.
Cleanliness. Your trays are removable, so it's much easier to brush and floss your teeth every day.
It saves you time. Compared to traditional braces, you only need to visit your dentist about every six weeks.
You'll have a beautiful smile that you can be proud of once your treatment is over.
It'll help boost your confidence!
Why should I choose dental implants?
When you're missing one, two, or a few teeth, you may want to consider dental implants. This treatment is considered a permanent solution to restore your smile. In addition, dental implants:
The implant screw and connecting piece are made from titanium, which is biocompatible with the human body, so you won't experience any irritation.
Provide stability to your smile. When the screw fuses with your jawbone, this creates a firm foundation.
Reduce gum disease. By filling in the gaps in your smile, bacteria won't be able to amalgamate there and along your gum line.
Help maintain the shape of your face.
Restores your ability to eat!
Improves the aesthetic appearance of your smile.
If you're interested in learning more about receiving dental implants, speak with a dentist near you.
Where can I go for emergency dental care?
Accidents happen, and when they do, you have the right to access the care you need. At WillowBrook Park, we offer emergency dentistry services to all patients. It doesn't matter if you have a cracked tooth, a tooth that's been dislodged, or your gums are inflamed, we are here to help you however we can. If you're unsure whether you need immediate treatment, it's better to be cautious and come in and see our team.