General Dentistry Near You
At Willowbrook Park Dental Centre, we value personalized, preventative dentistry as a first line of defence when it comes to your oral health. We provide thorough assessments of your oral health and customized treatment plans for each of our patients to follow at home and in clinic.
Preventative dental care allows our patients to keep their healthy, beautiful smiles for as long as possible and contributes to their overall health and well-being. You can also find general dental care near you at Willowbrook Park Dental Centre. Our general dentist in Langley provides thorough oral exams as part of our commitment to providing you with the best dental care conceivable.
Oral Cancer Screening
At Willowbrook Park Dental Centre, we provide oral cancer screenings during routine dental visits. An oral cancer screening is an examination provided by your dentist to check for signs of cancer or pre-cancerous cells. The goal behind oral cancer screenings is to identify and treat mouth cancer early and provide a greater chance of an effective cure.
Dental Sealants
Your back molars have deep grooves and fissures that make them more susceptible to tooth decay and cavities. Dental sealants are a thin, plastic coating painted over the chewing surfaces of back teeth to create a smooth surface for effective cleaning and provide a protective shield from bacteria.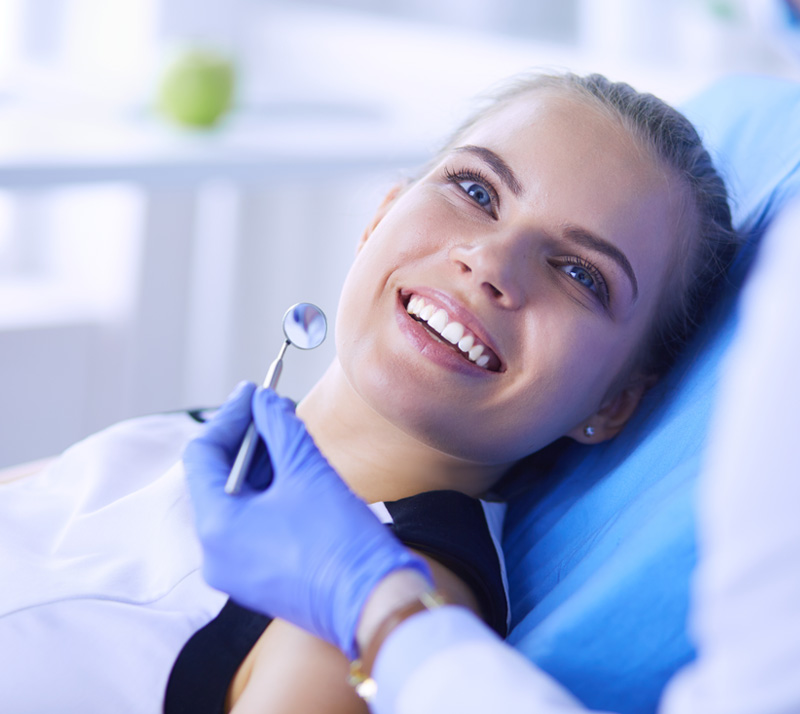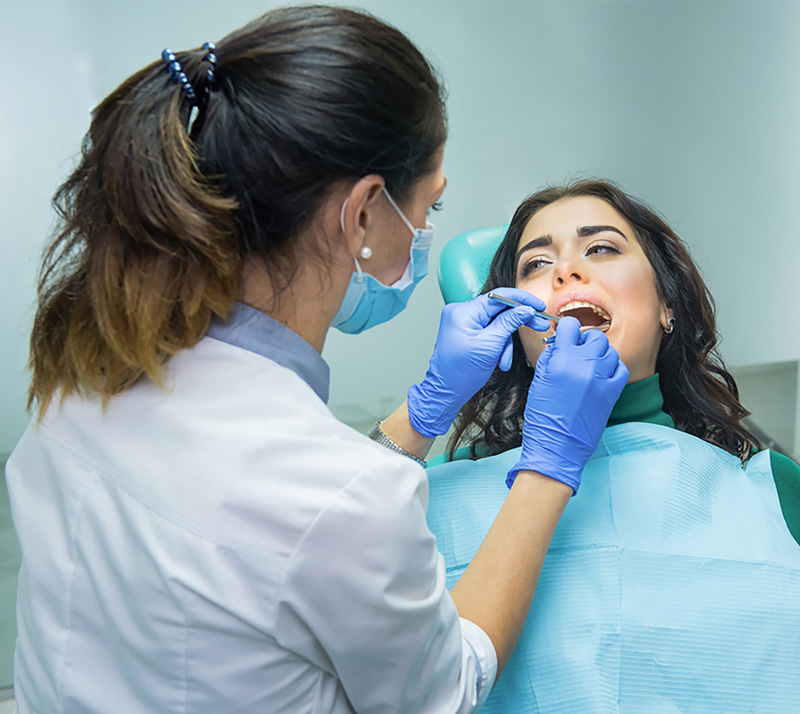 Digital X-Rays
Dental X-rays are images taken of your teeth, jaw, and soft tissues in your mouth. They provide your dentist with a more comprehensive idea of what is going on with your oral health. Dental X-rays can show cavities, wisdom teeth, and bone loss and allow your dentist to address these problems properly. Dental X-rays are very low in their radiation exposure and considered quite safe.
Comprehensive Oral Exam and New Patient Exam
When we welcome a new patient at Willowbrook Park Dental Centre, we believe it is beneficial to provide an exam that gives our dentists a comprehensive understanding of your overall oral health. To provide you with the best dental services possible, we provide comprehensive oral exams in Langley to all of our new patients.
Dental Cleanings and Checkups
The most important part of maintaining your oral health is ensuring that you do not have a buildup of plaque and tartar on your teeth and gum line. When you allow plaque and tartar to build up in your mouth, you become susceptible to tooth decay, cavities, and even more severe problems. While daily brushing and flossing do an excellent job in preventing a buildup of these bacteria, it cannot completely get rid of all of the bacteria in your mouth. This is why it is essential to attend dental cleanings and checkups in Langley at our office.
Root Canal Therapy
If you have a tooth that is severely damaged or decayed or you are experiencing a chronic toothache that you can't seem to get rid of, you may have an infected or inflamed tooth root requiring treatment. At Willowbrook Park Dental Centre, our team is happy to provide root canal therapy in Langley to patients with a compromised root canal.
Teeth Extractions
While our dentists do everything in their power to protect your natural teeth and keep them in your mouth for as long as possible., sometimes extensive damage or decay is unavoidable. If your teeth become damaged or impacted beyond resolve, you may need tooth extractions.
Teeth Whitening
If you are unhappy with your smile and feel that it could be brightened up, teeth whitening may be the right procedure for you! Teeth whitening is a simple way to enhance the color of your teeth and boost your self-confidence. At Willowbrook Park Dental Centre, our patients' happiness is of the utmost importance to us. We offer teeth whitening in Langley to help our patients get the smile they have always wanted.
Visit Our General Dental Clinic Near You for Routine Checkup
Common dental problems are identified, prevented, and treated through general dentistry. Willow Brook Park Dental provides a variety of dental services to maintain oral health as a top general dentist near you. Regular checkups and thorough tooth cleaning are used to treat common dental issues like cavities, gum disease, and tooth decay.
Our general dentist in Langley work hard to convey to our patients the value of routine dental checkups. We have access to a wealth of dental industry knowledge and technology. You can keep your smile beautiful and healthy while taking care of your oral health.