Restore Your Teeth with Dental Veneers Near You
A smile is something that you should feel proud of. If you feel unhappy with the appearance or color of your teeth, porcelain veneers may be an excellent solution for you. Porcelain veneers are thin, custom-made shells placed on the front surface of your teeth to address any small cosmetic imperfections. Porcelain veneers offer a natural and long-lasting solution to many cosmetic problems. At Willowbrook Park Dental Centre, we offer porcelain veneers in Langley to help our patients enhance their smiles and regain their self-confidence.
What Cosmetic Problems Can Porcelain Veneers Address?
Porcelain veneers can address multiple cosmetic dental concerns, such as:
Discolored teeth
Misshapen teeth
Misaligned teeth
Worn or uneven teeth
Gaps in between teeth
Cracked or chipped teeth
If you are experiencing any of the above and feel that porcelain veneers may be right for you, please schedule a consultation with one of our dentists to see if you are eligible for this cosmetic treatment.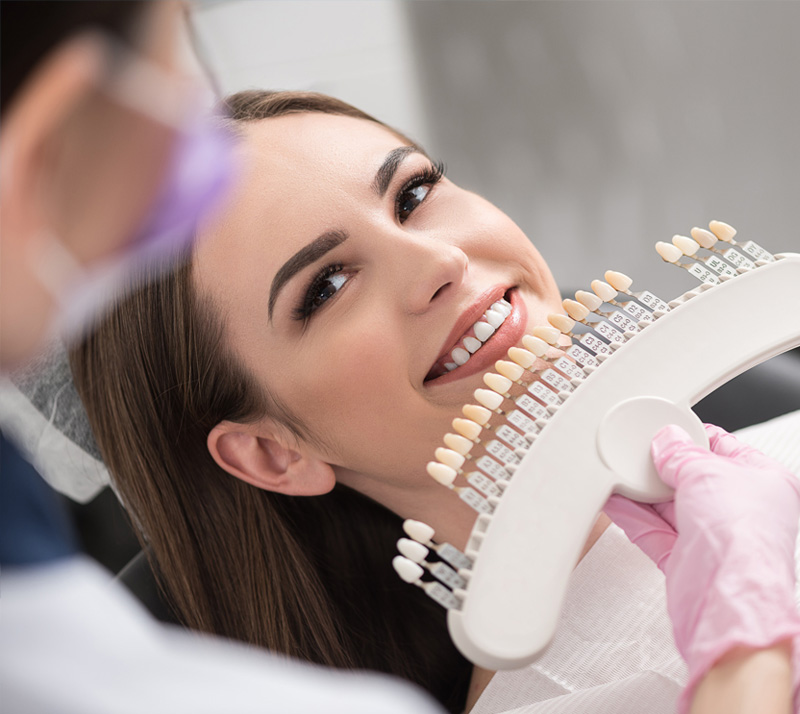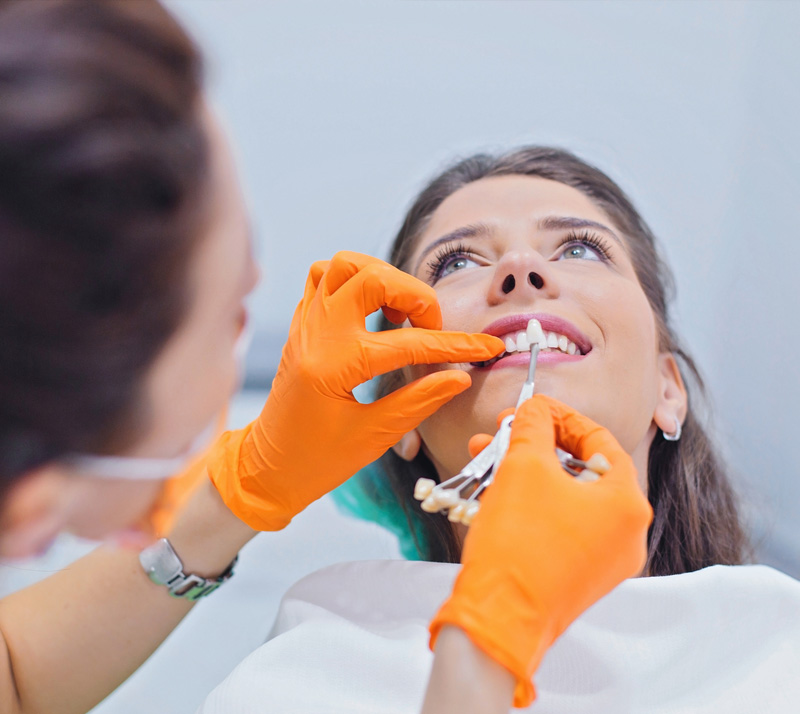 What Are the Benefits of Receiving Porcelain Veneers?
There are multiple benefits to receiving porcelain veneers, including:
Improved confidence
A customizable procedure
Long-lasting results
Stain-resistant material
A brighter smile
A natural look
Porcelain veneers are also a type of restorative dentistry that is affordable for most. If you want to learn more about porcelain veneers near you, please do not hesitate to contact our clinic.
What is the Procedure for Receiving Porcelain Veneers?
Before you can get porcelain veneers, it is required that you schedule a consultation with one of our dentists to make sure you are an eligible candidate for porcelain veneers. Some people are not eligible to receive porcelain veneers in Langley, including:
Those with gum disease
Those who grind or clench their teeth
Those with a lack of tooth enamel
Those with fractured teeth
Once it has been decided that you are an ideal candidate for porcelain veneers, the process will take two appointments. At the first appointment, your dentist will discuss your goals regarding porcelain veneers, etch the surface of your teeth, and create impressions of your teeth to create your custom-fit veneers. Your dentist will attach each veneer to your teeth at your second appointment and ensure that each veneer is polished, shaped, and matched to give your tooth a natural appearance.
Interested in Receiving Porcelain Veneers Near You?
At Willowbrook Park Dental Centre, we are proud to offer porcelain veneers in Langley as an option for cosmetic dentistry to our patients. Our team at Willowbrook Park Dental Centre understands the importance of having a smile you can be proud of; please contact our clinic to book a consultation today!