Dental Cleanings and Checkups Near You
The most important part of maintaining your oral health is ensuring that you do not have a buildup of plaque and tartar on your teeth and gum line. When you allow plaque and tartar to build up in your mouth, you become susceptible to tooth decay, cavities, and even more severe problems. While daily brushing and flossing do an excellent job in preventing a buildup of bacteria, it cannot completely get rid of all of the bacteria in your mouth. This is why it is essential to attend dental cleanings and checkups. At Willowbrook Park Dental Centre, our team is happy to provide dental cleanings and checkups in Langley, to save you from having to undergo more extensive dental treatments due to tooth decay and cavities.
What Happens at Dental Cleanings?
When you attend a dental cleaning near you, a dental hygienist will begin by examining your teeth thoroughly, looking for areas of plaque buildup, signs of gum disease, or evidence of decayed teeth. After this, your hygienist will use a hand scaler and other instruments to remove any buildup of plaque and tartar. Your dental hygienist will be able to find plaque and tartar in the hard-to-reach areas of your mouth. Once they have effectively removed any plaque and tartar from your mouth, they will finish off by polishing your teeth and applying a fluoride solution.
After your cleaning, your dentist may be called into the room to address any issues that your dental hygienist has flagged. Your dentist will perform a physical and visual examination of your teeth and gums and discuss any recommended treatment options with you. Your dentist will also be able to guide you on the best oral hygiene practices to continue at home.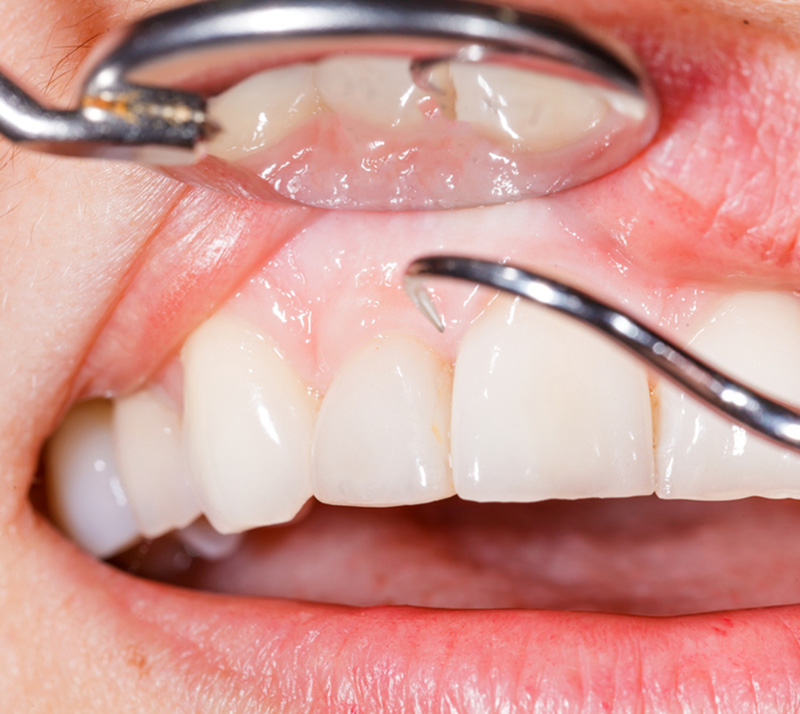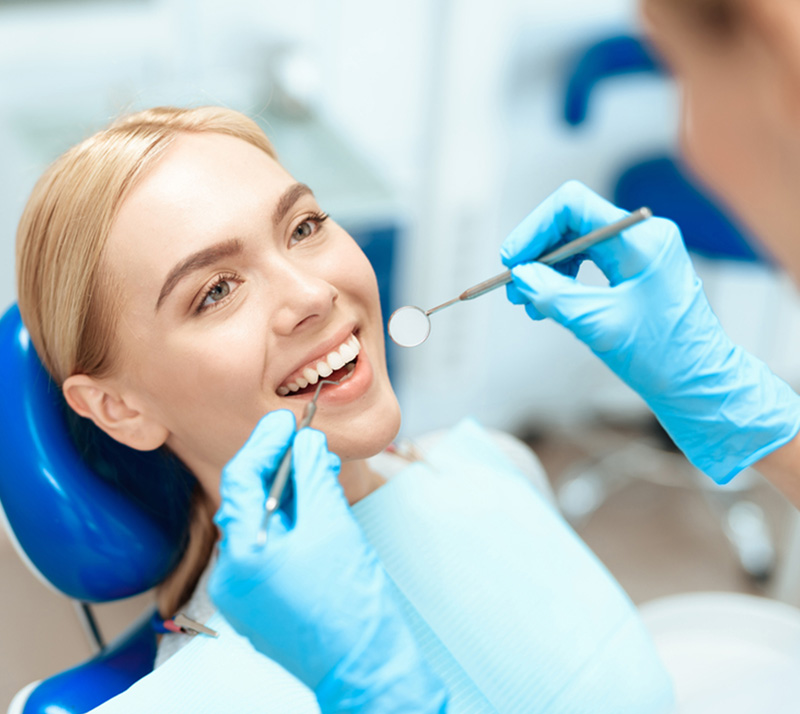 How Often Should You Get Dental Checkups?
Most individuals are recommended to get dental cleanings and checkups once every six months. This may vary depending on your risk factors for gum disease and tooth decay. If you have had many restorative treatments, you may be asked to come into Willowbrook Park Dental Centre for a dental cleaning and checkup every three to four months; however, if you do not have any significant issues when seeing a dentist, you may not need to come in more than twice a year for teeth cleanings.
If you are interested in receiving dental cleanings and checkups near you and giving yourself the best chance of maintaining optimal oral health for as long as possible, please visit our dental clinic today. Our team is happy to provide you with top-quality dental cleanings and checkups in Langley.